Resources and Newsletters
Over time we will build the resources but for the time being if you have anything you wish to contribute, please get in touch directly.
Rural mobility and COVID19 summary report from the 2020 SRITC Convention workshop on the 7th October is available here
LinkedIN
To enable people from all over the world to chat about rural, islands and innovation we created a LinkedIN group called Rural and Islands Transport Innovation Group which you can join. The audience is global and a great way to share and learn.
YouTube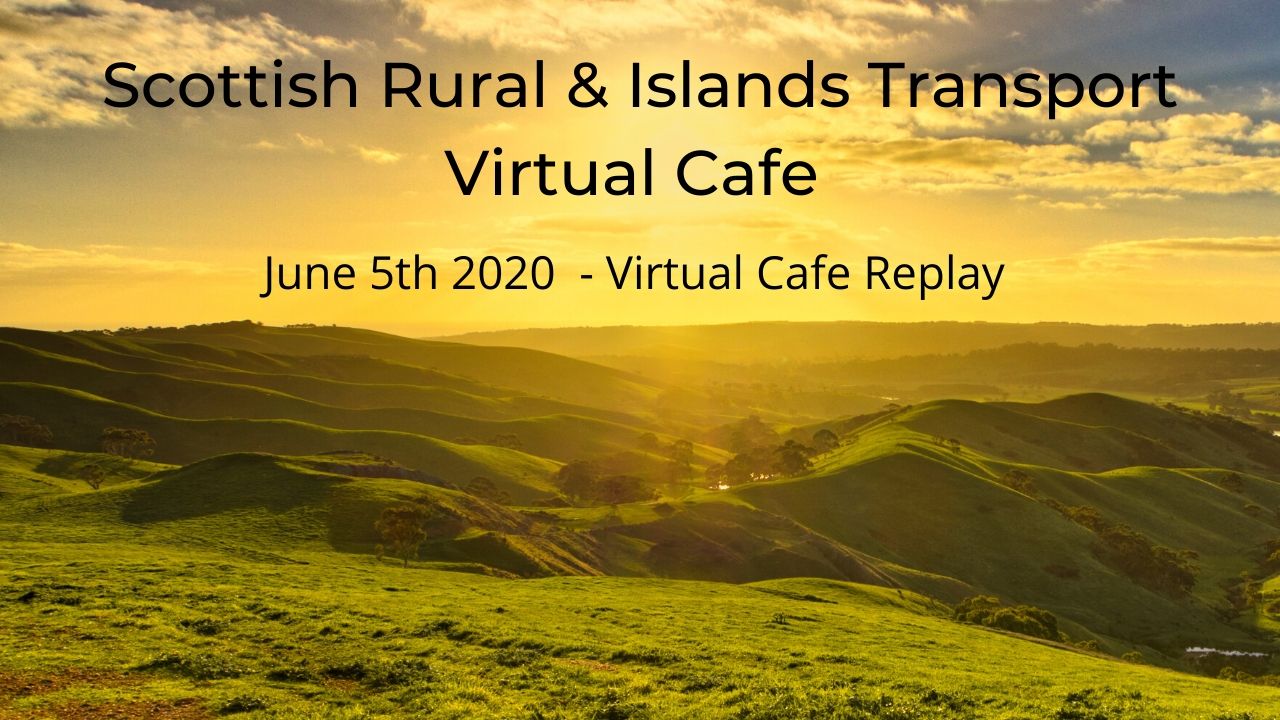 We have created a YouTube Channel to share and store the Virtual Cafes that take place. To date we have the following to share;
15th May Virtual Cafe (BYOC)
5th June Virtual Cafe (BYOC); Midlands Connect
19th June Virtual Cafe (BYOC): Customer Orientated Transport by Dwight Mengel or as Jenny says 'Rural Mobility as a Service' Case Study
Twitter
We are currently working on a dedicated Twitter account, but meantime you can use the hashtag #SRITC2020