Our Story
SRITC was created and developed by Jenny Milne, most probably born out of frustration in that rural often lacked a presence at events, workshops etc. Jenny's passion, knowledge, commitment and drive to bring stakeholders together is where the story starts.
The inaugural convention in 2018 was fully funded by Scottish Rural Network and free to delegates attending. Over the two days nearly 200 people attended ranging from community representatives, transport service providers, local authorities and policy makers. The timing fitted well with Transport Scotland conducting a consultation phase of the National Transport Strategy and thus the Convention provided a voice to all those involved in rural transport and evidence for the new strategy. Themes ranged from access to childcare, tourism, freight and logistics, ageing population, young people, community transport, active and sustainable travel through to inclusive transport and maximizing the benefits of technology.
Impacts from the Inaugural Scottish Rural Transport Convention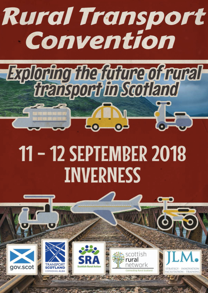 Rural Mobility Project in Inverurie, Aberdeenshire
Input into Transport Scotland's National Transport Strategy 2 Research
Development of New Collaboration Network
Knowledge Transport
In 2019, the one day event attracted the same variety of attendees with over 150 registrations. The themes addressed in 2019 built on feedback from the 2018 event and ranged from collaboration and economic growth through to the low carbon economy and community transport. Afternoon workshop sessions enabled all the different stakeholders to work together to focus on the barriers facing rural transport and the opportunities to solve them. The co-design approach led to not only different stakeholders working together but developing robust solutions and ideas. These were captured by CPC and a post-convention report that was circulated to all attendees.
Impa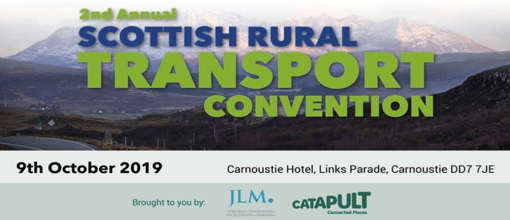 cts from the 2nd Scottish Rural Transport Convention
Showcasing SME Innovations
Input into Transport Scotland's National Transport Strategy 2 (NTS2) consultation
Barrier Busting Ideation
Product/Service Concept Development
Development of New Collaboration Networks
Knowledge Transfer