Musketeers
Alastair McInroy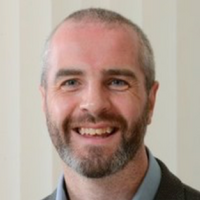 Ally is a CEO of Technology Scotland, the industry association for Scotland's Enabling Technology Sector and home to MaaS Scotland, a network of over 70 public and private sector organisations that share a vision to develop and deploy Mobility as a Service solution in Scotland.
Through his work with MaaS Scotland, Ally strongly believes that MaaS has much to offer when considering support for rural economies, offering a chance to improve efficiency and access to often limited transport networks while integrating improved on-demand services.
Email Ally at This email address is being protected from spambots. You need JavaScript enabled to view it..
Alex Reid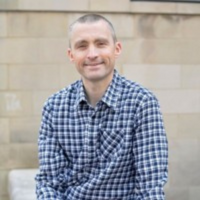 Alex is in charge of the strategy that enables the community to achieve its long-term funding and growth goals. In parallel he leads day to day marketing and promotion activities that include brand development and the organisation and delivery of online and offline community events.
Artemis Pana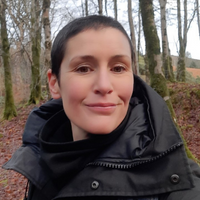 Artemis comes from Greece and has a background in equality and social justice. She now lives on the Isle of Raasay, and has served as a National Coordinator of Scottish Rural Action and on the Secretariat team of the Scottish Rural & Islands Parliament since 2020.
She is also on the Board of Raasay Community Renewables, Chair of the Parent Council (well…there are only five kids in the school, and two are hers!) and on the advisory boards of multiple amazing organisations, including SRITC.
Email Artemis at This email address is being protected from spambots. You need JavaScript enabled to view it..
Campbell Cameron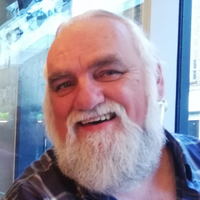 Campbell is the Scotland Manager at Broadway Broadband, where his main goal is to provide ultrafast Fibre to the Premises Broadband to rural areas that are currently unconnected. He is passionate about connecting these communities and making sure that they have access to the same high-speed internet as those in urban areas. Campbell sees broadband as a vital tool in the development of rural areas and believes that it can help create smart villages. He joined SRITC because he sees the organisation as an opportunity to work towards creating well-connected rural transport networks that provide real-time information to the people who need it.
Dami Adebayo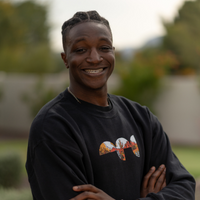 Dami leads The Routing Company's partnerships with public transport authorities, bus operators and private organisations in Europe. He focuses on the end-to-end ideation and delivery of innovative public transport projects using his unique combination of experience in mobility, strategic consulting and engineering. His mission is to course-correct urban and rural transport to deliver a more sustainable, shared transport system which unlocks equitable access to resources, to community and to opportunity. As a born and raised Aberdonian, being a part of SRITC means learning about key local challenges and seeking to influence positive transport outcomes close to home.
James Gleave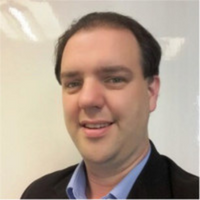 James
is the Director of Mobility Lab, where he works towards changing the practice of transport planning to be more focused on social justice, public participation, and meaningfully tackling climate change. He collaborates with policy makers and practitioners on everything from creating policies to monitoring and evaluation to bring about this change. His ultimate goal is to create a transport planning practice that supports these values. James joined SRITC for two reasons. Firstly, he believes that rural areas are examples of people taking matters into their own hands to create change for the better, and that working with like-minded people is the best way to support this. Secondly, he sees SRITC as a unique community of practice that works with rural communities to ensure that rural issues are taken seriously, and he is excited to be part of it.
Jenny Milne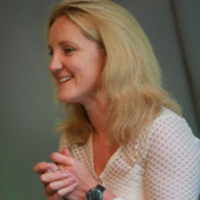 Jenny, the founder of SRITC, is a transport specialist with over two decades of experience in delivering projects and programmes. She has a passion for rural communities and has worked on various projects such as Mobility as a Service Investment Fund (MIF) and Cairngorms Connected. Jenny founded SRITC to give rural communities a voice on mobility and transport and to address the inequalities and challenges that currently exist.
John Yellowlees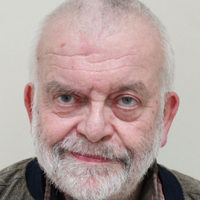 John is a retired rail professional who served as an Honorary Rail Ambassador for ScotRail after retiring from his career with the company in 2017. Additionally, he serves as the chair of the Scottish Region of the Chartered Institute of Logistics and Transport. Having first taken an interest in rural transport during his time as a civil servant with the Department of Transport in 1977, John has maintained his focus on the issue throughout his career. His interest in rural transport led him to serve as secretary to the RUTEX committee, which oversaw rural transport experiments, and he remains committed to improving transport access for rural communities.
Matthew Kendrick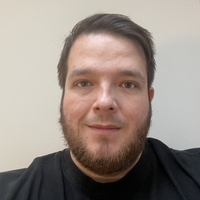 Matt spent 2020-2022 working in the private sector, growing a transport technology startup focused on delivering transportation solutions in the On Demand Transporation space. Before this, Matthew spent five years in the legal sector as a litigator, resolving public/private disputes for companies working with local authorities. Now Matthew works as an innovation consultant advising businesses and government agencies on collaborating and delivering tech for good initiatives. Matthew is passionate about advancing innovation in the public sector and seeing it benefit marginalised communities. Matt joined SRTIC due to its values of bringing together a wide variety of stakeholders in the transportation sector to solve the transportation challenges of rural and island communities.
Rachael Murphy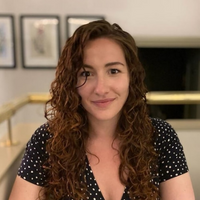 Rachael is the Director for Scotland at CoMoUK, a UK-wide charity dedicated to shared transport solutions such as bike share, car clubs, and demand-responsive transport (DRT) in Scotland. Through her work, Rachael aims to support communities, transport authorities, government, and transport providers in promoting shared mobility options. She believes that some of the most successful community schemes are found in rural Scotland. Rachael decided to join SRITC to contribute to a platform that brings together the right people for meaningful conversations and enables tangible change on the ground.
Ruth Wilson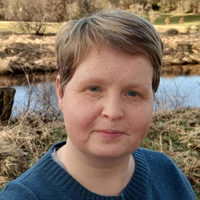 Ruth is a social scientist at The James Hutton Institute who specialises in rural and island communities and their ability to navigate times of change and crisis. She is currently involved in projects aimed at promoting green and resilient recovery processes, which involve conducting action research-based case studies in various rural and island communities throughout Scotland. Prior to this, Ruth joined SRITC, where she recognised the critical importance of addressing transportation challenges for the future of rural and island Scotland, and she believes that collaboration is key to overcoming these challenges.
Sheila Gilmore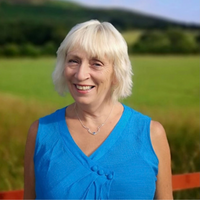 Sheila is a dedicated individual who has spent many years working to promote sustainable tourism practices in the Isle of Arran. As the CEO of VisitArran, a not-for-profit destination management organisation, she has helped to encourage collaboration between businesses and community groups to ensure that the island remains in balance in terms of community, economy, and environment. Additionally, Sheila runs the Arran Trust, a visitor gifting scheme that supports environmental, conservational, and educational projects that keep Arran beautiful. She has also been very active in the local community, serving on committees ranging from Drama to Highland Games. Recognising the need for improved transport integration in rural areas, Sheila joined SRITC to help address the challenges faced by residents and visitors in accessing essential services and reducing carbon emissions.