The SRITC Team
We are hiring!
Freelance Virtual Assistant (10hrs per week)
To discuss the role further please emailThis email address is being protected from spambots. You need JavaScript enabled to view it.. Alternatively, submit a current Curriculum Vitae along with a covering letter outlining why you would be suitable for the role and what unique skillset you could bring to SRITC.
We're super friendly, authentic humans who work hard for our community. We've been known to be a little chaotic from time to time, supportive and inspirational most of the time—and all around darn good people. We are based in Scotland, powered by coffee, and we love all rural.
Jenny Milne, SRITC Founder & Director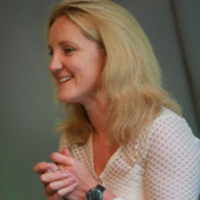 SRITC was started by Jenny, a successful and proven transport specialist with extensive experience in delivering projects and programmes from origin to completion. She has worked in the transport sector for over two decades and has always had a passion for rural communities and those that travel within it.
Jenny helped run a family business which focused on technology and innovation in transport, whilst also lecturing in social policy and politics. Today Jenny sits (as a volunteer) on a Scottish Government Working Group representing rural and communities for a £2million fund called, Mobility as a Service Investment Fund (MIF), along with undertaking a part time PhD on rural transport whilst also working. Jenny was invited as a volunteer to a Department for Transport group which is specifically examining the challenges and opportunities to rural counties in England in order to create a strategy which will guide a £20million fund for rural projects. Jenny also founded Cairngorms Connected in 2015, a rural Mobility as a Service (MaaS) project which involves an array of stakeholders from Chambers of Commerce and communities through to transport providers.
In 2019 Jenny sourced funding to develop the research both in the Cairngorms and also in Inverurie, Aberdeenshire focusing on user needs, demands, mobility gaps and solutions. Her passion and drive are key elements behind the convention in giving rural communities the specific voice on mobility and transport that is required. Consequently, the convention is a platform for policy makers, communities and businesses to engage and collaborate to help address the inequalities and challenges that currently exist.
Alex Reid, SRITC Director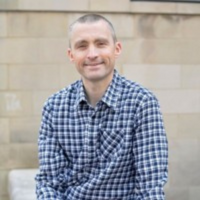 Alex is in charge of the strategy that enables the community to achieve its long-term funding and growth goals. In parallel he leads day to day marketing and promotion activities that include brand development and the organisation and delivery of online and offline community events.
Alastair McInroy, Chief Executive Officer at Technology Scotland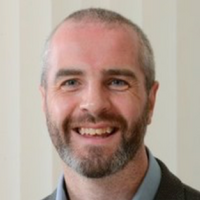 Ally is CEO at Technology Scotland, the industry association for Scotland's Enabling Technology Sector and home to MaaS Scotland, a network of over 70 public and private sector organisations who share a vision to develop and deploy Mobility as a Service solutions in Scotland. Through his work with MaaS Scotland, Ally believe strongly that MaaS has much to offer when considering support for rural economies, offering a chance to improve efficiency and access to often limited transport networks while integrating improved on demand services.
Rachael Murphy, Director for Scotland with CoMoUK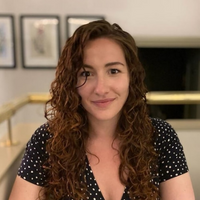 Rachael is the Director for Scotland at CoMoUK, a UK-wide charity dedicated to shared transport solutions such as bike share, car clubs, and demand-responsive transport (DRT) in Scotland. Through her work, Rachael aims to support communities, transport authorities, government, and transport providers in promoting shared mobility options. She believes that some of the most successful community schemes are found in rural Scotland. Rachael decided to join SRITC to contribute to a platform that brings together the right people for meaningful conversations and enables tangible change on the ground.
We are a diverse group of passionate visionaries, techies, creatives, and forward-thinkers who love what we do. When you member with us, you get real collaborations.
As SRITC has grown, so have the number of volunteers behind the scenes helping. We have organisations and individuals giving up their time and skills to help. The group of musketeers helps with marketing, communication, technology (zoom, website skills) to strategy advice.
Having started out as an idea in 2017, we are proud that the work done to date, all unpaid, is recognised as important and with it the recognition that people wish to be involved. It shows we are doing something right! Recently, we got two more people working with the team on a freelance basis.