Scottish Rural and Islands Transport Community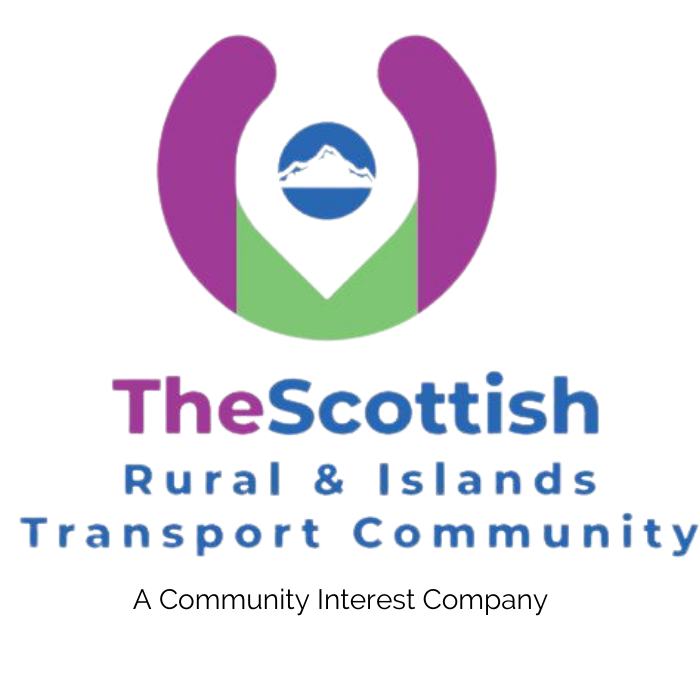 Welcome to SRITC
The Scottish Rural and Islands Transport Community (SRITC) was founded in 2017 and became a Community Interest Company (CIC) in June 2021. Our mission is to build a community that works together to address the many transport challenges facing rural and islands communities.
SRITC is unique because we are the only transport focused organisation that connects and supports stakeholders at all levels of society, from individuals and local community groups through to national Government bodies.
While rural transport is our main focus, our work extends to the sectors that are dependent on transport services including healthcare, tourism, and freight.
SRITC also plays an active role in helping to shape rural and islands transport policy at a national level. We are regularly invited to provide written feedback on Scottish Government transport strategy consultations, and spoken evidence to Parliamentary committees.
Get Involved
If you're passionate about joining SRITC on our mission then we'd be delighted to welcome you to the community.
As a first step, why not come along to one of our Virtual Cafes that take place on the last Friday of every month. The Cafes are informal but highly informative.
The place we're you'll meet lots of other people who share a passion for rural and islands transport, and the place where you'll learn about the initiatives that are being undertaken to solve real challenges using practical low cost solutions.
Register for the next Virtual Cafe here.
View recordings of previous Cafes here.
Latest News
The SRITC Annual Gathering 2022
Similar to 2018, the Gathering will be over 2 days, 14/15th September and will be held in Boat of Garten, near Aviemore in the Scottish Highlands. In Person or Online, we'll make sure you can join. For now, all you need to do is to register for The Gathering and save the dates in your calendar.
Supporters
As a Community Interest Company, SRITC can only achieve our goals and secure our long term future through support from other organisations who share our vision and values.
Our sincere thanks go to the following organisations who are kindly providing financial support.
Support Us
As we continue to develop a model that delivers long term stability and security, we welcome approaches from individuals, community groups and organisations who are open to providing financial support.
In keeping with our values, we have developed a range of supporter package, starting at £75 that are accessible to all. You can download details on all of our supporter packages here.